Urban Diplomacy Exchange between Germany and the USA
The Urban Diplomacy Exchange project serves to support, strengthen and appreciate municipal partnerships and the international networking of cities. At the beginning of 2022, the SKEW accompanied professional and local political exchange between German-US-American town partnerships.
The country with which Germany maintains the most town twinnings outside of Europe is the USA. As early as 1945, emigrants from Germany initiated the alliance of Braunfels in central Hesse and New Braunfels in Texas. Relations between German and American cities have remained largely stable even in the Trump era. 
New town twinnings were even established during this time, for example between Heidelberg and Palo Alto. A total of more than 200 existing German-American partnerships are listed. Many cities are united by common climate goals, such as Stuttgart and Saint Louis, Berlin and Los Angeles or Kiel and San Francisco.
Following the Trump administration's decision to pull the United States out of the Paris Agreement, numerous US cities and states have banded together to uphold the agreement.
Along with other stakeholders such as businesses and universities, US cities and states have joined coalitions supporting the Paris Agreement, demonstrating their leadership and commitment to accelerating climate action.
While the US government has not yet made the SDGs a political priority, other sections of society are taking the lead in promoting the UN's Sustainable Development Goals both domestically and globally. Local governments, including cities and states, as well as businesses, universities and civil society are using the SDGs to advance social, economic and environmental priorities, demonstrating potential for cross-sectoral collaboration.
However, efforts are being made in the USA to Office of Subnational Diplomacy within the US Government (Department of State) set up. thereby learns subnational diplomacy great recognition and legitimacy.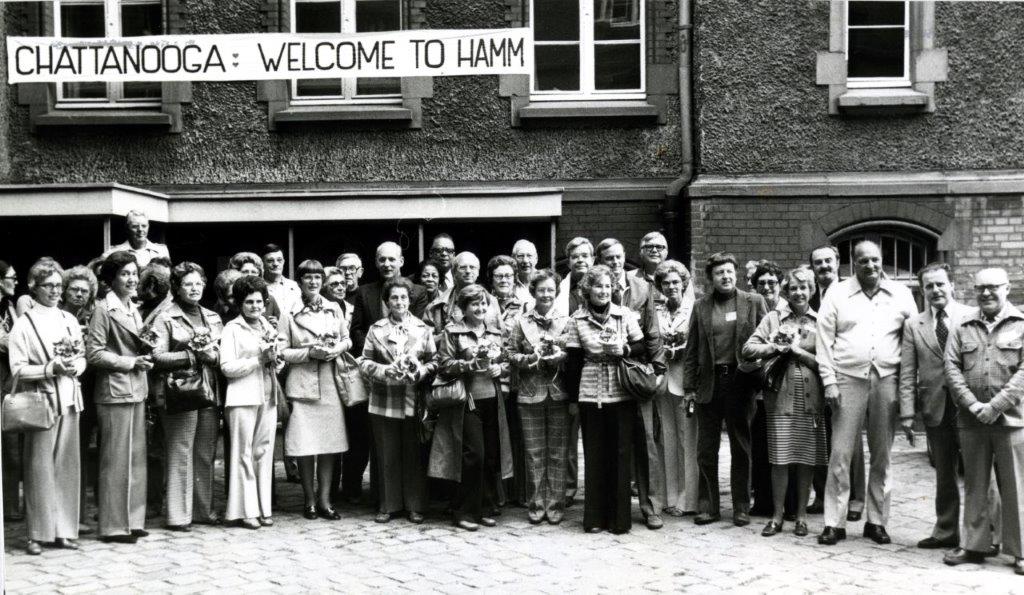 The transatlantic, communal relations between the USA and Germany are being revived and deepened by the project. This is intended to promote understanding between Americans and Germans, which has suffered overall in recent years. An important tool for this is communication. 
The dialogue between societies remains an important pillar in transatlantic relations, whether on the issues of climate and science-based politics, on strengthening democratic structures - a central concern on both sides of the Atlantic - or in the area of education.
In addition to specialist exchanges on the 2030 Agenda, the focus is also on formats for strengthening democracy. Municipalities are particularly good at illustrating how this works because they are places where democracy is directly experienced. The 2030 Agenda also offers a common framework for this, which, with its principle of participation, the guiding principle "Leave no one behind" and Goal 16, explicitly addresses aspects of democracy and citizen participation.
The cities involved should achieve the following goals with the specialist exchange trips as part of the Urban Diplomacy project:
Project milestones (GER-USA)
Mayors Roundtable (GER-USA)
Virtual conferences incl. Mayors Roundtable
In-person conference on German-US-American city partnerships including Mayors Roundtable
Specialist exchange trips by the four partnerships that receive more intensive support
In-person network meeting of the German municipalities
Urban Diplomacy Exchange Partnership Conference
American University Washington College of Law, Washington DC 4300 Nebraska Ave NW
Alexander Tamm, Moderator & emcee
Panel Discussion: The Value of Urban Diplomacy for Mayors, Planners and Local Communities
October 20, 2022


Hamm and Wolfsburg-Chattanooga
Hamm and Wolfsburg-Chattanooga